Skyrocket Your Buyers Traffic, Leads & Sales With Our Next-Generation Interactive Videos!
Check Out The Must-Have Features & Benefits OfPlayerNeos©:
Watch PlayerNeos© in Action:
LIMITED TIME UPGRADE TO PROFESSIONAL & COMMERCIAL FEATURES!
PlayerNeos Professional + Commercial License
Upgrade Now Before It's Too Late!
Activate Your Launch Discount Now Before It Expires Forever...
Add Clickable Buttons, Optin Forms, Menus, Links & AutoPlay To Any Video...
Activate Your Membership Now Before the Next Price Bump
Note: The pricing you see below is a special launch discount. It can expire anytime without notice!
Activate Your Enterprise Edition Now
Create Custom Video Players That Can Be Embedded Anywhere
Add Enticing Buy Now Buttons & Call-To-Actions
Bypass The Annoying Auto-play Disable Issue In Chrome And Firefox
Add Custom Autoresponder Forms On Your Videos With Just 1 Click
Add Custom Text & Branding
Go Viral By Adding Social Sharing Icons (Facebook, Twitter & LinkedIn)
Add Logos, Timed Pop-Ups, Menu Buttons, Choose From UNLIMITED Eye-Catching Player Design
Inject Scarcity With Countdown Timers On Your Videos








The Ultimate, Most Powerful Video-Marketing Tool
PlayerNeos© is a powerful, easy to use, a could-based app that will allow you to turn your average, same-as-everyone videos into "marketing-machines"…
…that will generate more traffic, boost your authority, help you tobuild a buyers list and generate more profits.
It's the ideal solution for video-marketers just like you who'd like to have an unfair advantage over the competition.
But, the coolest thing about PlayerNeos© is that, not only can you finally add Call-To-Actions on your videos, but it also solves a pressing problem that's been nagging most marketers of late:
PLUS, you can say goodbye to expensive monthly fees, bandwidth limitations, and all of the hassles that come with most video hosting services.

Enjoy the freedom of embedding your videos wherever you want, and reach your viewers in an effective way. You can embed your videos on your own website, forums, social media sites, and much more!
Embed Your Videos Anywhere
If you're selling stuff, you'll love this exciting feature. You can add buy now buttons inside your videos, and make people BUY your products or services. As you might know, it's impossible to do this with YouTube, Vimeo, or other video platforms. Now, thanks to PlayerNeos© , you can!
Add Buy-Now Buttons Inside the Videos & Ramp Up Your Sales
Build A Super-Responsive List (The Easy Way) With Just One Click
There's no doubt that video + email marketing is all the rage right now. It simply works. That's why with PlayerNeos© , it's possible to add a subscriber-sucking opt-in form with just 1 click, so you can build your list effortlessly. Also, you can create as many autoresponder campaigns as you want. Plus, seamlessly integrate your favourite autoresponder service with API integration.
Add Enticing Call-To-Actions
Would you like to re-direct your viewers somewhere else, like to an affiliate offer for example? No problem. You can add clickable, response-generating Call-To-Actions with just a click -- and remember, these call-to-actions are completely customizable (static and animated).
Post and share your videos on FB, Twitter and LinkedIn, and tap into the massive source of traffic that these giants can offer. Also, you can add social sharing icons so that your videos can be shared and go VIRAL.
Go Viral & Generate Buyers Traffic
Add Custom Texts, Countdown Timers, Menu Buttons, Logos, Timed-Pop Ups... And Much More!
With PlayerNeos© the possibilities are endless. We've developed this amazing cloud-based app with your marketing needs in mind. You can add eye-catching customs texts, images, countdown timers (to inject scarcity), Logos (to portray the image of your company), timed pop-ups, and much more!
Choose From UNLIMITED Stylish, High-Converting, Responsive Player Designs
You can choose different player designs that are proven to work like gangbusters. Each one of them has been specifically designed and they simply convert. You have unlimited different designs, so the sky's the limit. Plus, all of them responsive for desktop, mobile, iPad and retina display.
Enjoy FREE Bandwidth, Up To 500 Players, & Unlimited Edits
If you're fed up with extremely expensive video hosting services that cost you an arm and a leg, then this is perfect for you. You get unlimited edits, free bandwidth, and up to 500 video players (that's a massive number). There are NO limitations or hassles. This way, you can run your online business the way you want.
Nobody likes to complicate their life. You want an app that's easy to use and don't require you to sift through endless options that only add confusion. PlayerNeos© is SUPER simple to use. It will take you mere minutes to understand how it works. After that, you'll be able to take your business to new heights!
It's So Easy To Use...You'll Laugh!
Round-The-Clock, & Friendly Customer Support
We want you to make the most out of our cloud-based app. Unlike other developers who will leave you in the dark with software that you just can't use, we'll be there for you. If you need support, we'll gladly be there to help you in any way we can.
Share Video Link – No website needed
Don't have a website or don't want to embed videos anywhere? No issues. Use the PlayerNeos Video link and share it with your friends and customers. No website needed to showcase or share your videos.
Create Unlimited Video Players
Create unlimited video players that you can share links or embed anywhere on your websites, funnels, WordPress blogs, ClickFunnels pages and even share them on social media.
Turn unlimited number of YouTube, Vimeo or Self-Hosted videos into custom video players that autoplay, have optin forms, menu buttons, CTA's, buynow buttons and more. No cap, no limit.
With the PlayerNeos Pro can you embed your videos not only on one website but on unlimited websites, hosted on different domains. There is no cap on the number of website, domains or blogs you can embed your videos on.
With the Pro, there will be no limit on how many times you videos are played unlike most video player apps that cap you at a certain limit. Let your viewers play your video embeds as many time as they like.
Unlimited Video Bandwidth
Connect as many autoresponder accounts as you like, create unlimited Autoresponder account campaigns and let in unlimited leads. No limit on how many optin forms you can create or how many subscribers you can get. All unlimited.
Fancy a new colour in your timer or want a new design to go with your website banding? With Pro you get to pick from XX new countdown timer designs to make sure your videos look fresh.
8 Countdown timer designs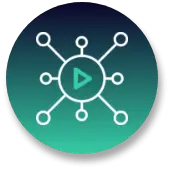 As you can see, this is the definitive video tool for marketers who'd like to not only grow their business, but also make their lives easier.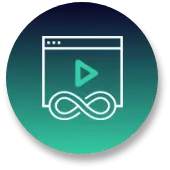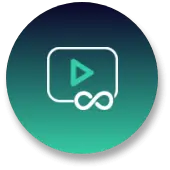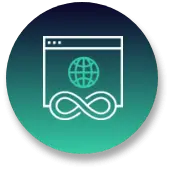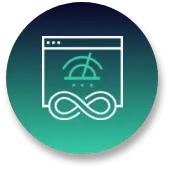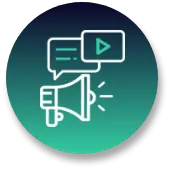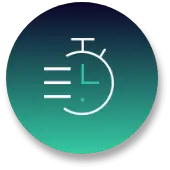 Long gone are the times when you had to pay exorbitant fees for bandwidth, battle with Chrome and Firefox, or hire expensive programmers to do the heavy-lifting for you.
Now you have everything you need in just one app!
Because we need to be fair to the early adopters of PlayerNeos Professional and support our bandwidth we can't allow everyone to get access at this price.
That's why we're limiting who gets in by either raising the price or adding a monthly fee to use this powerful upgrade soon.
Good news is, for a very limited time you can upgrade to PlayerNeos Professional edition for the lowest possible price and secure access with no monthly fees or hidden costs.
Note: The pricing you see below is a special launch discount. It can expire anytime without notice!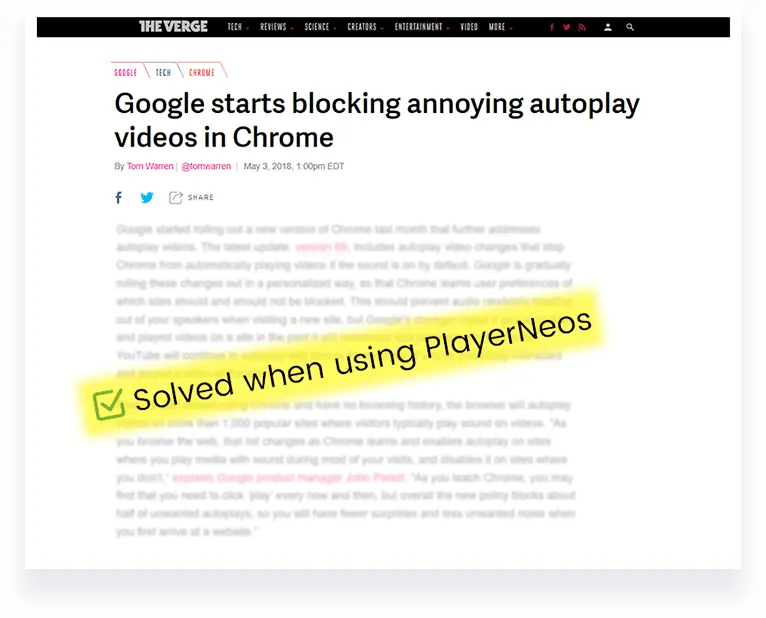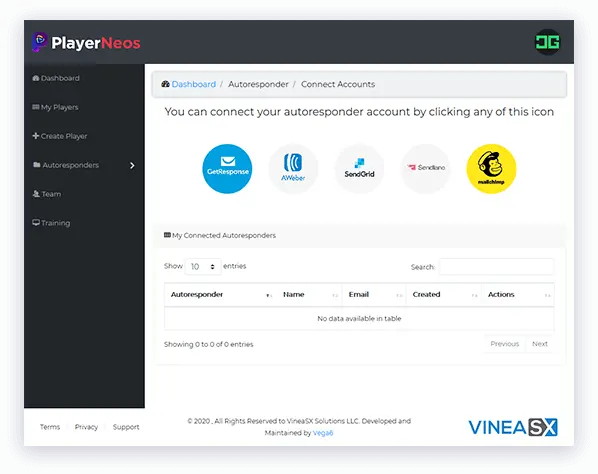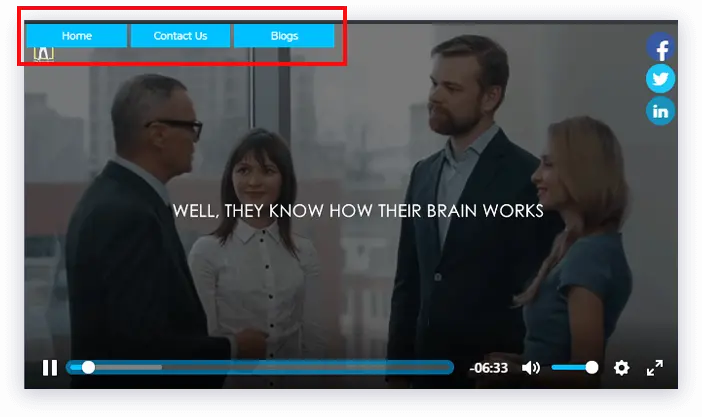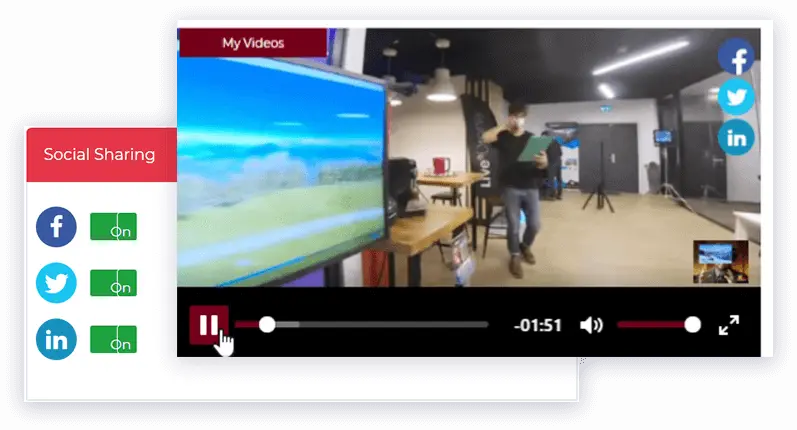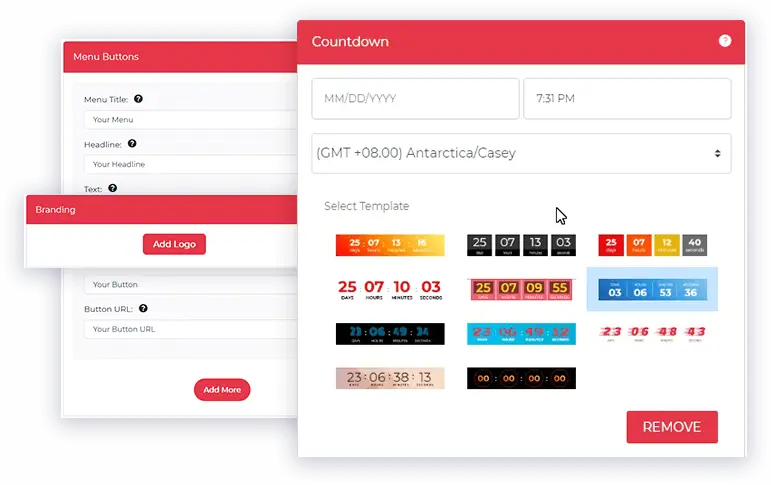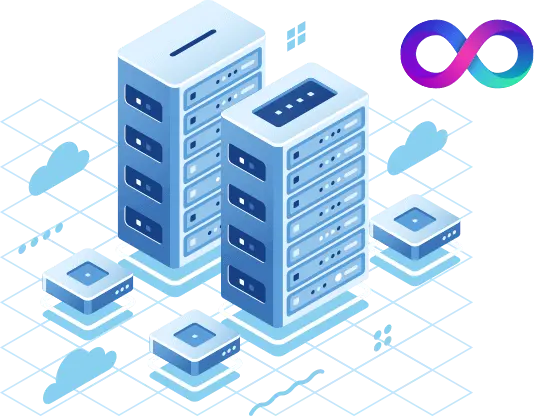 Every effort has been made to accurately represent our product and it's potential. Any claims made of actual earnings or examples of actual results can be verified upon request. The testimonials and examples used are exceptional results, and don't apply to the average purchaser and are not intended to represent or guarantee that anyone will achieve the same or similar results. Each individual's success depends on his or her background, dedication, desire and motivation. As with any business endeavor, there is an inherent risk of loss of capital and there is no guarantee that you will earn any money.
By making a purchase on this website, you agree to abide by all our policies and will not be misusing our product(s) for any wrongful purposes.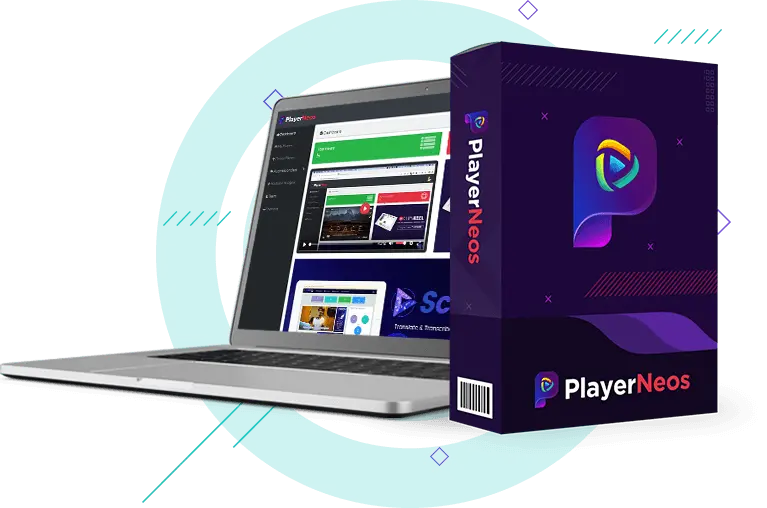 Wait! This Special Upgrade Deal Will Increase in Price if You Leave:
Pimp Up Your Marketing Videos, Build A Responsive List... And Generate More Sales & More Profits!
SOLVED: Auto-Play Videos On Chrome & Firefox Too!
This is Must HAVE Upgrade For Every Customer!